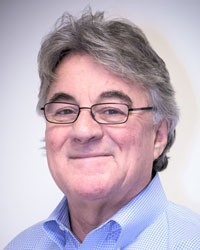 Dr. Hudson was born and raised on Australia's east coast. He received his undergraduate degree from the University of Guelph in Southern Ontario and his dental degree from the University of Pennsylvania.
Dr. Hudson began his private dental practice in Chester Springs in 1985.
He is married, has three children, and a granddaughter. Dr. Hudson enjoys traveling with his wife, surfing, sailing, scuba diving, and playing guitar. He is also an active member of the American Dental Association and the Dental Society of Chester County and Delaware County.