Porcelain Veneers
 Improve the Appearance of Your Smile
Transform Your Smile
Dental veneers can significantly enhance the overall appearance of your teeth. Veneers are thin, porcelain shells which permanently adhered to your natural teeth. They are custom crafted to cover the visible surfaces of your smile-zone teeth, creating the smile you've always wanted.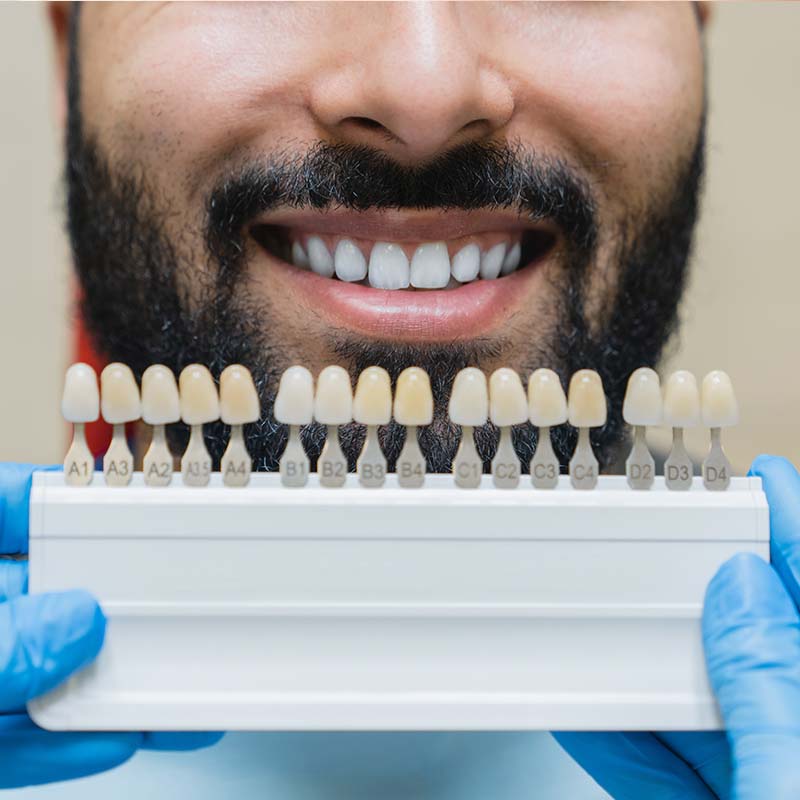 Permanently Fix Discolored Teeth
Teeth veneers cover the entire front of your tooth, so stains and discolorations are no longer visible. Porcelain veneers are highly stain-resistant, making this procedure more effective for improving the appearance of teeth discoloration than any teeth whitening system.
Change the Look of Your Smile
If you don't love the shape of your smile, dental veneers can also cover gaps and spaces between your teeth.  Our experienced dentists will expertly shape your veneers to create the look you want. That includes filling in unwanted space between teeth and correcting crooked teeth, while maintaining a natural look.
Creating your dream smile with porcelain veneers requires more than one visit to our Exton dental office.  Our friendly dental staff will go over the details of the procedure and what you can expect at your consultation appointment.
Porcelain Veneers in Exton, PA
Contact your Exton dentist about transforming your smile with porcelain dental veneers. Schedule a consultation to discuss your cosmetic dentistry solutions.
Veneers can be a long-term solution to your dental issues. They serve several purposes, like filling teeth gaps and permanent whitening. And with proper care and preventative maintenance, like regular teeth cleanings, the veneers from Chester Springs Dental can last decades.
Read Our 5 Star Reviews