Get acquainted with the Front-Office and Clinical Team
Your stress-free experience with our dental office begins the moment you contact us. Receive clear and helpful communication about our services, treatment, and financing.
Front-Office
Our Front Office Staff Debbie & Karen
---
Dental Hygienists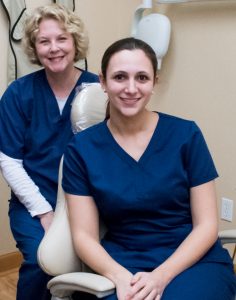 Our Dental Hygienists Gay & Quinn
---
Contact our dental office with your questions about our services, your treatment, and payment options. Schedule your next dental examination and teeth cleaning.